Everprime Financial Planning is a privately owned business based in the Eastern Suburbs of Melbourne. We are proud of our ability to provide comprehensive tailored advice to clients based on their needs and circumstances. We work with everyday Australians, helping them on their journey to achieve financial security.
We are not linked to any Bank or any financial institution and because of that, we are confident the advice we give is always in our client's best interest.
Everprime Financial Planning and all its financial advisers are Authorised Representatives of
Lifespan Financial Planning Pty Ltd Australian Financial Services License 229 892

Everprime Financial Planning and all its mortgage brokers are Authorised Credit Representatives of
Beagle Finance Pty Ltd trading as LoanKit Australian Credit License 383 640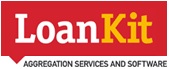 ---
Our Financial Advisers & Mortgage Brokers

Scott Hernadi | AFP®
Principal | Financial Adviser
Qualifications:
Bachelor of Business, Finance and Economics
Advanced Diploma of Financial Services
About Me:
Financial advice is about the bringing together of people with their finances.  I have been assisting clients achieve their personal and financial goals, for over eight years, through the provision of financial products and strategies aligned to their needs and preferences.  Every client is different, and every conversation requires a different approach.
Through my advice I have assisted clients to move into their own home, put their children through the school of their choice, buy that investment property, grow a nest egg and travel the world regularly.  I have assisted in restructuring finances to keep the family home and implemented products that saved families from destitution.  I have assisted clients in closing down their self-managed super fund when it was found to be inappropriate, as well as structuring new products and implementing processes to make them compliant and performing.
I find that people are individual and so should be their advice.
Scott's latest FSG and Privacy Policy
---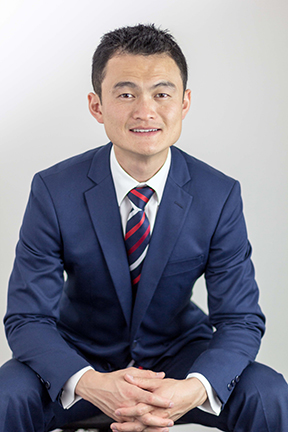 Rolando Chou |
Principal | Financial Adviser
Qualifications:
Bachelor of Business (Economics and Finance)
Advanced Diploma of Financial Services
About Me:
I have been working in the financial services industry for over ten years. I am passionate about providing the right financial advice for my clients to make sure they achieve their financial and lifestyle goals. Having worked in small and big practices, has allowed me to have a solid understanding of what is important to people with different background and values.
My advice is always about putting clients first and making sure they achieve what's important to them. I believe in empowering clients with the financial knowledge to feel comfortable about making those tough financial decisions.
I think life is complicated enough already. It is always better to have someone else to talk things through with.
Rolando's latest FSG, Credit Guide and Privacy Policy (Lifespan) (Loankit)
---

Liz Francis |
Mortgage Broker
Qualifications:
Certificate IV Finance and Mortgage Broking
About me:
I have been in the finance industry for over 10 years, working in a variety of roles with major banks, giving me what I believe to be a well rounded exposure to finance!  To me, there is no better feeling than helping our clients with their financial needs and seeing them achieve their personal dreams and aspirations.
I like to think the ideal experience is when a client walks away from a meeting with me feeling educated, empowered and thinking the process was easy – that means I have done my job well.
Elizabeth's latest Credit Guide and Privacy Policy
---